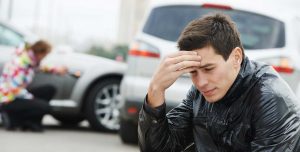 There are many different types of vehicles on our roads today. When each vehicle gets in an accident the outcomes will be different. Whether your accident involves a motorcycle, a semi-truck/18-wheeler, public transportation, or a car, AghabiLaw can help.
It should be noted that car accidents are among the most common causes of serious injury and death in the United States. For this reason, insurance claims and car accident lawsuits are among the most commonly handled civil tort cases dealt with by California lawyers every year. While not every accident warrants the involvement of an attorney, car accident cases that have resulted in significant injury or property damage absolutely benefit from the involvement of an experienced attorney as they greatly increase the speed, amount awarded and probability of success.
Car accident victims may experience temporary or permanent disability, large medical bills, lost jobs, or lost wages. There are also often multiple insurance companies involved, sometimes from different providers, who may attempt to deny claims wrongfully.
Common Types of Automobile Accidents:
Every car accident is unique, but there are a few common types of accidents. Below are some of the more common accident types that we see.
– Driver Negligence or Error
Driver negligence is common and is the label regularly used to describe a drivers failure, oversight or error and arises in a myriad of circumstances or situations. Common driver errors include:
Disregarding a traffic control device
Failure to yield the right of way
Following too closely
Excessive speed
Driving under the influence or while intoxicated
– Distracted Drivers
Distracted driver cases are on the rise. As the number of personal devices that individuals interact with has risen, so too have the number of distracted driver cases. Common driver distractions include:
Cell phone use
Texting while driving
Make-up application
Operation of vehicle accessories such as the radio, heater
Children in the back seat
Eating while driving
Events outside of the vehicle such as accident scenes

Common Types of Automobile Accidents Injuries:
There are fairly common injuries across the different types of vehicle collisions. The injury sustained can be any of the following:
Whiplash and Other Neck Injuries
Spinal Cord and Back Injuries
Knee, Ankle and Leg Injuries
Concussions and Other Head Injuries
If you sustained an injury, and if medical treatment is not provided through your health insurance, our firm is prepared to arrange any required medical treatment by our network of participating physicians and hospitals.
AghabiLaw is dedicated to protecting the rights of accident victims. Whether your accident occurred in a van, car, truck, motorcycle, bicycle, or as a pedestrian, AghabiLaw can help, call (800) 454-8454 to speak to an attorney for free.
FILL FORM TO GET IN TOUCH
---
AghabiLaw is prepared to immediately respond to injured victims and families who reach out to our firm during their times of need. Immediate action is taken to protect your rights, and AghabiLaw takes the time to thoroughly learn about you, your struggles, and your case. If you would like to begin learning more about your rights and how AghabiLaw may be of assistance.